A large portion of the population feels anxiety about visiting their dentist. This can often stem from the anticipation of pain when undergoing dental work. Patients can feel happy to learn that a priority in dentistry is making sure their patients feel comfortable in the dentist's chair.
Sedation dentistry has played a major role in alleviating dental fear and giving patients a positive experience with their dentist. This refers to the medication specifically designed to help patients relax and feel no discomfort during their dental procedures.
Dentists have come a long way to provide these optimal experiences for their patients and continue to improve these efforts over the years. Read on to find a summary of the history of sedation dentistry along with the methods used by dental experts today.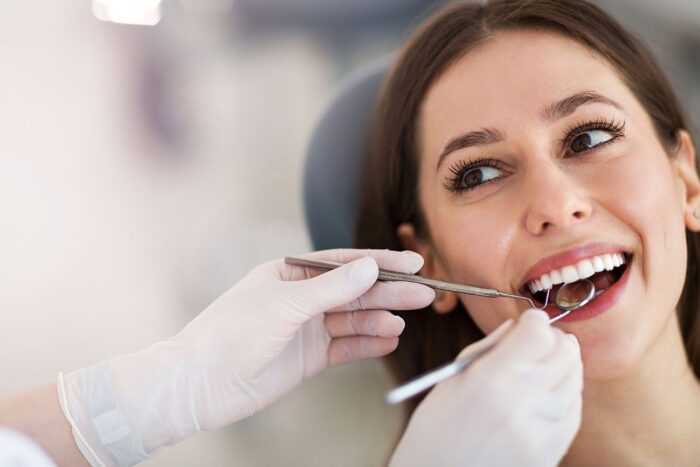 Early Efforts of Dental Pain Management
Dental work has existed since civilization began. As evidence suggests these early dental patients lived and used their teeth after experiencing drilling in their smiles, researchers think that efforts to decrease pain during the procedure were made.
Nitrous oxide, commonly known as laughing gas, was discovered in 1772. It relaxes a patient and keeps them calm when breathed. American dentist Dr. Horace Wells used it during a tooth extraction for the first time in 1844. However, the patient indicated pain during the procedure, and dental experts deemed its usage unsuccessful.
A few years later, another dentist, Dr. William T.G. Morton, successfully used ether, a gas that numbs a patient, to alleviate pain during a dental procedure. Eventually, this medication would be known as anesthesia.
This form of sedation then grew in popularity. Nitrous oxide would become more frequently used twenty years later. After the turn of the century, scientists discovered Novacaine, and dentists began applying this local anesthetic to dentistry. After World War II, dentists were more likely to use Lidocaine because it lasted longer and began working more quickly.
Modern Developments in Sedation Dentistry
Laughing gas, general anesthesia, and local anesthetics are all employed by dentists today. But modern dentistry has other tools to improve patient care during dental work.
While breathing sedation medication is still available, patients may also choose to take a tablet before their appointment for oral sedation. This will reduce patient fear of the dentist as the medicine metabolizes.
A dentist may also provide sedation intravenously. Dentists can control the amount of medication, ensuring reliable and complete calmness during their dental work.
You can discuss which method of sedation will work best for your unique needs as well as your medical history. Dental fear does not have to stop you from getting the oral health care that you require.
Dentists want you to feel at ease in their care, so developments in sedation methods and equipment continue advancing. They ensure that you can feel comfortable while staying safe. Learn how sedation can work with your dental treatment when you schedule a consultation with your dentist.