Gum disease is a very serious oral health problem, and it's unbelievably common. The sooner you seek treatment for periodontal disease, the more conservative your treatment options are. Periodontal therapy can restore health and beauty to your smile and stabilize your dental and overall health. In our Plano, TX dental office, we offer both surgical and non-surgical periodontal therapies for gum disease treatment.
WaterLase: Laser Dentistry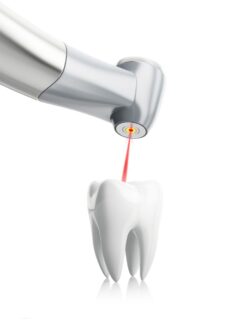 Laser dentistry allows us to provide periodontal disease treatments without the pain, side effects, and downtime associated with traditional treatments and procedures. The Waterlase dental laser enables Dr. Dean to treat and repair damaged or diseased gum tissue that may have previously required oral surgery.
Benefits of Laser Dentistry
When you compare laser dentistry to traditional oral surgery, the benefits are amazing and vast. Patients who experience dental anxiety often enjoy laser dentistry. Pain is one of the main reasons people suffer from dental anxiety. Laser dentistry is less invasive, virtually painless, and requires no sutures.
A dental laser can be used to remove soft tissue, "cutting it away" without the use of a scalpel by vaporizing tissue with light energy. The laser will make no contact with the tooth which eliminates the vibrations that some patients find uncomfortable.
This provides several key benefits for patients including:
Less downtime
Minimal bleeding
Less pain and discomfort, reducing the need for anesthesia
Immediate results
Avoid the use of stitches
Perform highly precise dental services
Minimize the risks of infection
Speed recovery time
The Waterlase dental laser can also stimulate healthy bone regrowth when used to remove tooth enamel decay. A precision instrument, the dental laser reduces the damage to adjacent tissue or healthy tooth structure that can occur when using drills and scalpels to remove diseased tissue or decay.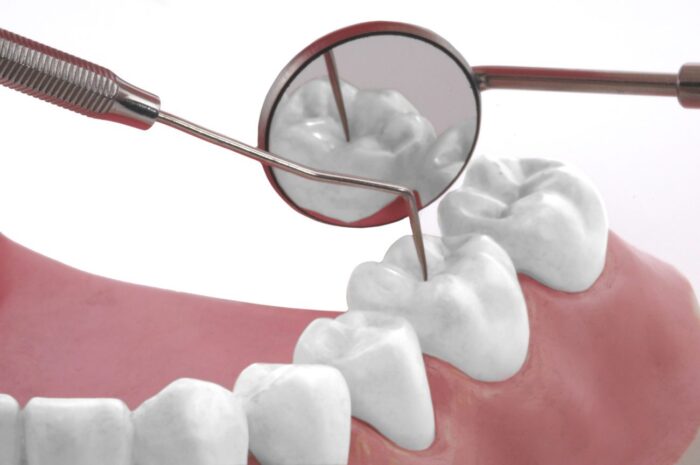 Perioscopy: Microscopic Video Technology
Traditionally the treatment for periodontal disease was surgery. Now, there's a new procedure called Perioscopy. Utilizing digital video technology, Dr. Dean is able to diagnose and treat areas below the gum line without the discomfort of surgery. This miniature dental endoscope magnifies tooth anatomy in high detail, revealing deposits that would be otherwise hidden below the gum line.
How It Works
Perioscopy features advanced microscopic video technology with up to 48 times magnification. It also allows direct vision of the tooth root to enhance traditional cleaning, scaling, and root planing techniques.
With new technology comes new benefits. Not only does it provide a comfortable, non-surgical, periodontal treatment option, it also pinpoints unseen deposits that cause bleeding and inflammation. It enables the detection of periodontal conditions and other dental problems in earlier stages as well.
Most importantly, it raises the standard of oral health care by using a new level of visualization in helping fight periodontal disease and associated tooth loss.
Of course, sometimes surgical therapy is still needed, and Dr. Dean and the team at our Plano, TX office can offer these types of therapies as well. If you are a patient in the Plano, TX, or Dallas, TX area searching for gum disease treatment, contact us to explore your options.
Non-surgical Gum Treatment FAQs
How is non-surgical periodontal treatment done?
Deep cleaning with scaling and root planing is necessary for non-surgical periodontal therapy. Plaque and tartar are removed from deep periodontal pockets with this careful cleaning of the root surfaces without the need for surgery.
Does nonsurgical periodontal treatment improve systemic health?
Some speculate that while periodontal therapy lowers inflammation in dental tissues, it may also have a good impact on systemic health by lowering inflammation throughout the entire body.
What is the key to the success of periodontal therapy?
The key to successful periodontal therapy is at-home care, frequent checkups, and ongoing therapy if needed. It is crucial that patients complete all of these to ensure that periodontal therapy is successful.
What is a common example of non-surgical periodontal therapy?
According to recent controlled research, scaling and root planing alone and a few additional non-surgical therapy approaches produced comparable results to laser treatment. Periodontal disease therapy can also use lasers to treat periodontitis non-invasively.
What can I do to maintain the results from non-surgical gum treatment? 
The best way to maintain results after any periodontal treatment is to practice a regimented oral care routine. Brushing and flossing your teeth at least twice daily I crucial to your overall oral health. We also recommend scheduling regular dental cleanings and examinations in our office so we can keep up with and maintain your progress.
What are the goals of nonsurgical periodontal therapy?
The basic objectives of nonsurgical periodontal therapy are to eliminate and regulate risk factors, remove infection and get rid of inflammation. It is always our goal to remove infection and reduce symptoms and risks that are associated with gum disease.